If you haven't heard, all everyone's talking about in the beauty world is semi cured gel nails. Whether it's your sister or someone you overheard in your favorite coffee shop, no one can seem to get enough of these semi cured gel nails. You might be asking yourself, "What are semi cured gel nails?" Well, we're here today to not only answer this question but to also show you why everyone's talking about them.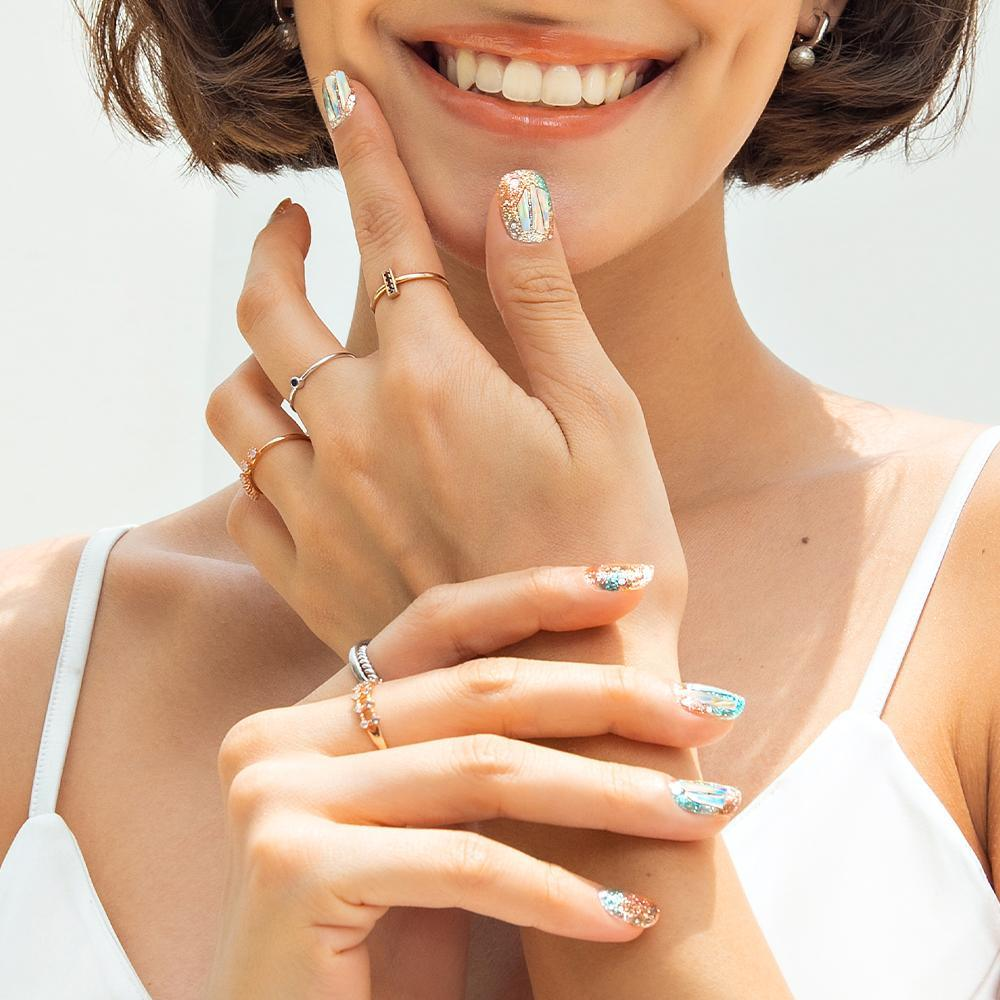 Semi cured gel nails are your solution to the at-home manicure! They are thin gel strips that mold to the shape of your nail, and they are super easy to apply. Each nail strip is 60% cured, making them flexible and soft but sturdy enough for them to remain intact as you apply them to your own nails. Semi cured gel nails must be cured after they're applied. Once you use your ohora Gel Lamp to cure your nails to 100%, they will be fully firm, and you'll have a flawless manicure for up to 14 days! Now that definitely beats going to the nail salon all the time!
At ohora, we not only have semi cured gel nails for your fingers, but we have them for your toes, too! Each nail is expertly crafted to match the shape of your toes. Get ready for the pedicure of your dreams!
How do I Apply Semi Cured Gel Nails?
Have you ever gotten frustrated by trying to paint your own nails at home? Does one of your hands tend to look better than the other after you attempt to give yourself a nice at-home mani? You won't have to worry about that struggle anymore with semi cured gel nails. Semi cured gel nails are super easy to apply!
Simply peel the nail strip from the sheet and gently apply it to your nails. Because of this simple process, each hand will look identical, and you'll never have to worry about one hand looking better than the other again.
We got you covered on size, too. Each ohora nail kit contains a total of 30 semi cured nail strips in 15 different sizes! Whether you have tiny thumbnails or different-sized pinky nails, you'll find just the right size in each ohora semi cured gel nail kit.
In case you do need to slightly alter the size of the nail strip to perfectly match your nail, you can use the nail file that will come with your nail kit to file down the strip to just the right size. Nail clippers would also do the trick! Semi cured gel nail strips are meant to be just right for you, in style and in size.
After you ensure that the size of the semi cured gel nail matches your nail, it's time to get out that gel lamp and cure. At this point, the ohora Gel Lamp will do what it does best: finish curing your gel nails to perfection! Once your nails are fully cured, they will feel just like a gel manicure at the nail salon (which would probably cost you $50 or more), and you can go about your day with flawless gel nails!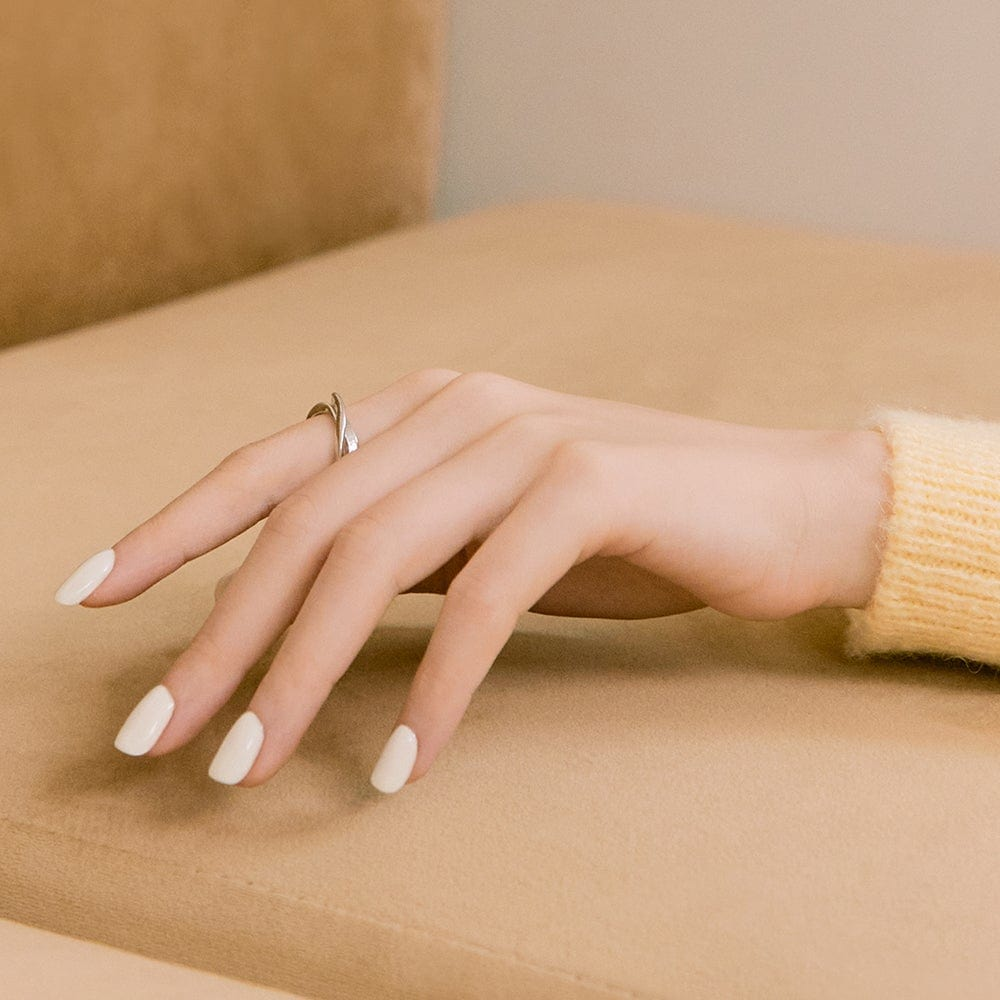 Say Goodbye to Spending $50+ on a Manicure
We get it… going to the nail salon and getting your nails done can sometimes be a bit overwhelming. With the costs of manis and pedis going up and up, everyone is becoming more interested in semi cured gel nail kits. Not only are they much cheaper than getting a mani or pedi in the salon, but they are so easy to do. No more stressing about whether or not you'll like the full set of gel nails you just dropped $50 on.
One of the most attractive qualities of semi cured gel nails is that you get to browse through all the available designs and pick for yourself which one you like. There are so many colors and designs to choose from, and you get full control over what ends up on your nails. Also, when you try a semi cured gel nail kit and absolutely love it (which you definitely will), then you can get the exact same kit again and know you will love it just as much!
Semi Cured Gel Nail Kits Make the Perfect Gift
Clearly, there are many reasons why semi cured gel nails are awesome and worth all the attention that everyone is giving them. Not only are they great to gift yourself, but they make a great and thoughtful gift for the manicure-lover in your life. You'll save them a trip to the nail salon (and with the gas prices these days, they will be thanking you!) and give them a fun experience of having an at-home manicure and pedicure. With the many color and design options available, you are sure to find the semi cured gel nail kit that you and your loved ones will adore!