If you require child-resistant containers and packaging for your dispensary or vape business, you might find the perfect solution in CoolJarz from Earthwise Packaging. The company specializes in recyclable packaging, custom branding, and innovative machines. Using next-gen technology to enhance the bio-efficiency of products, the company has introduced initiatives to use less plastic. Many of the tubes and other products are made with thinner walls and lighter products containing up to 50 percent less plastic than some other products today.
If you are interested in sustainable plastic packaging, Cool Jarz has a solution for your needs. Let's take a look at some of the products offered by this innovative packaging company.
Child-Resistant Pre-Roll Tubes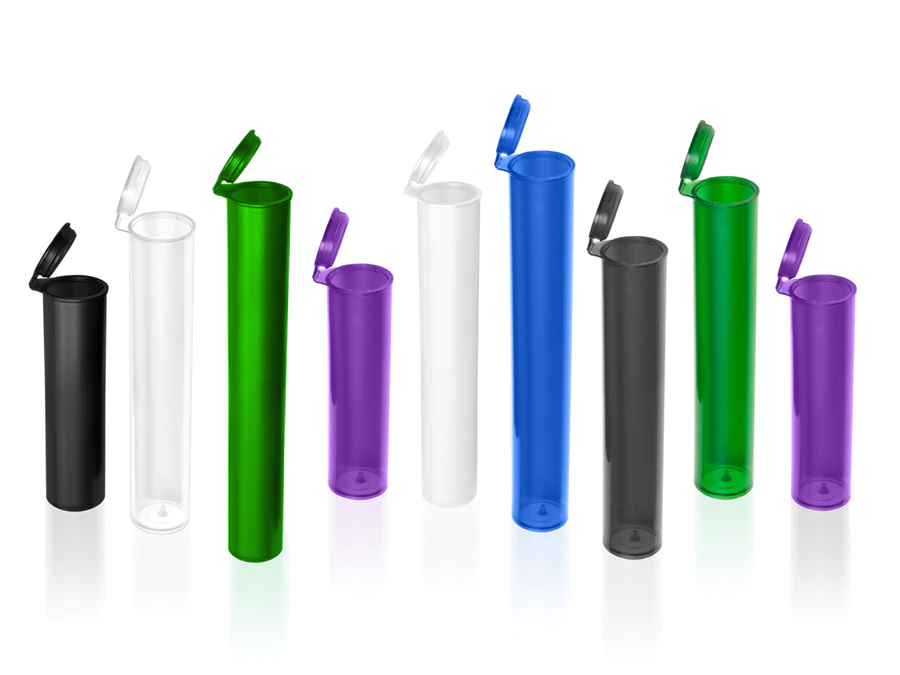 The company offers pre-roll tubes of various colors. They have sizes ranging from 78mm to 126mm, with the option to get your own custom full body-brand shrink sleeve labels for the tubes. Their pre-roll tubes offer a sleek design that maintains your product's quality while providing a versatile way to package and market your items. The "pop-top" lid of the tubes has enough resistance to ensure that it is child-resistant while still being easy for adults.
Plastic Tobacco Chew Cans
If you need chew cans for your tobacco products, you might check out the CoolJarz line of plastic cans. The cans are industry-standard and state-compliant while also meeting FDA standards with containers that are food-safe and BPA-free. Their line of plastic tobacco chew cans can help keep your products fresh and safe. Additionally, the chew cans are also completely recyclable and odor-proof to fit in a variety of situations and needs. You can find these plastic cans in a few colors and sizes.
Screw-Top Bottles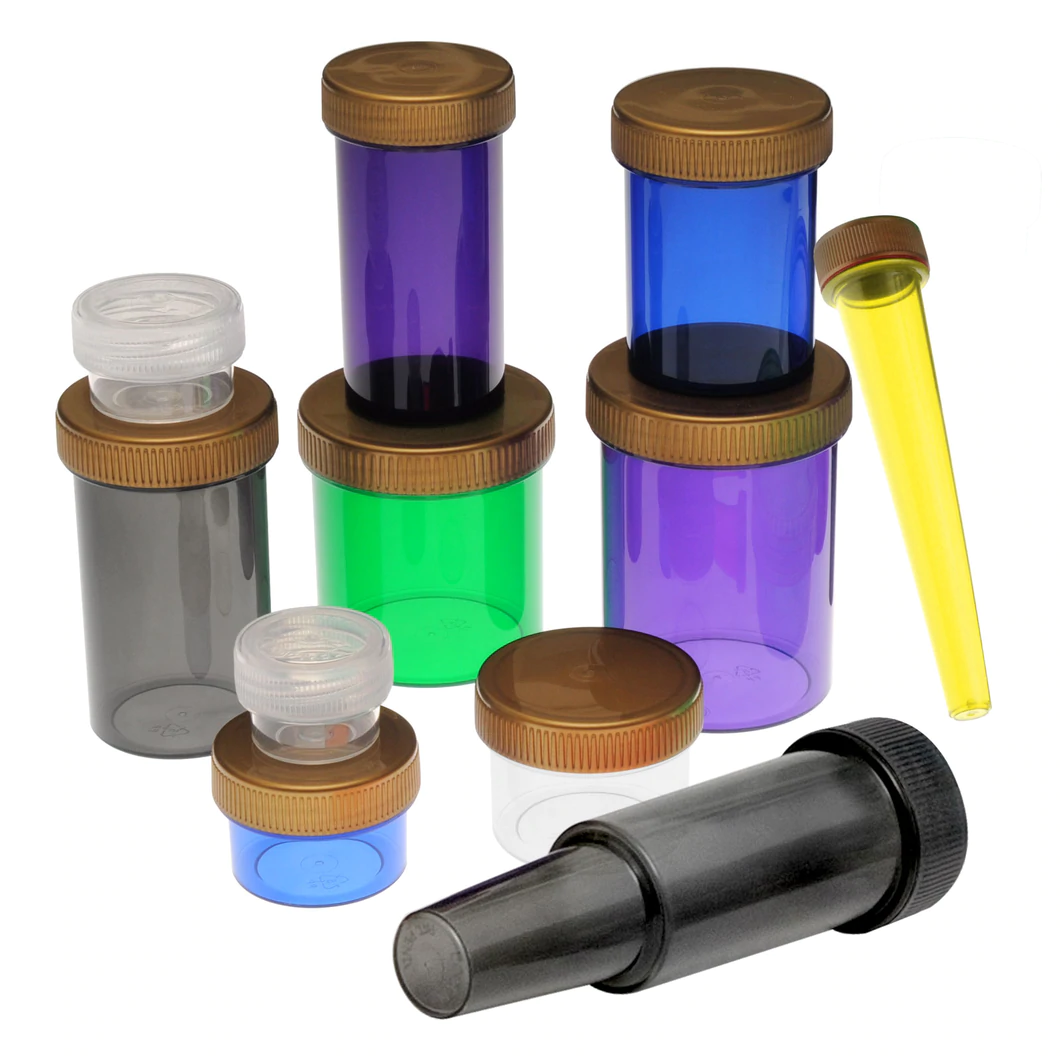 CoolJarz offers a line of plastic screw-top bottles for those who need to deliver products in airtight and odor-free containers. These jars are also watertight and FDA-approved and BPA-free. All of the screw-top bottles come in a variety of colors and sizes, ranging from a 5-dram to a 30-dram bottle. They are great for flower, concentrates, edibles, vitamins, capsules, pills, and gels. All bottles can hold anywhere from 1 to 7 grams and are translucent for easy visibility. These products are UV-resistant to keep your products as fresh as possible.
Vape Cartridge Containers
If you are in the vape industry, CoolJarz offers plastic cartridge tubes made for holding vaporized oil carts. Each of the tubes is capable of holding one 510 oil cart per container. You can find these tubes in various colors and sizes that are part of the Eco-Lite line, which uses about 50 percent less plastic than other products on the market. Like all of the other products, these tubes meet FDA standards and are compliant with most state laws. Each vape cartridge container also features a "pop-top" lid, which keeps your products fresh and provides a child-resistant solution.
Custom Branding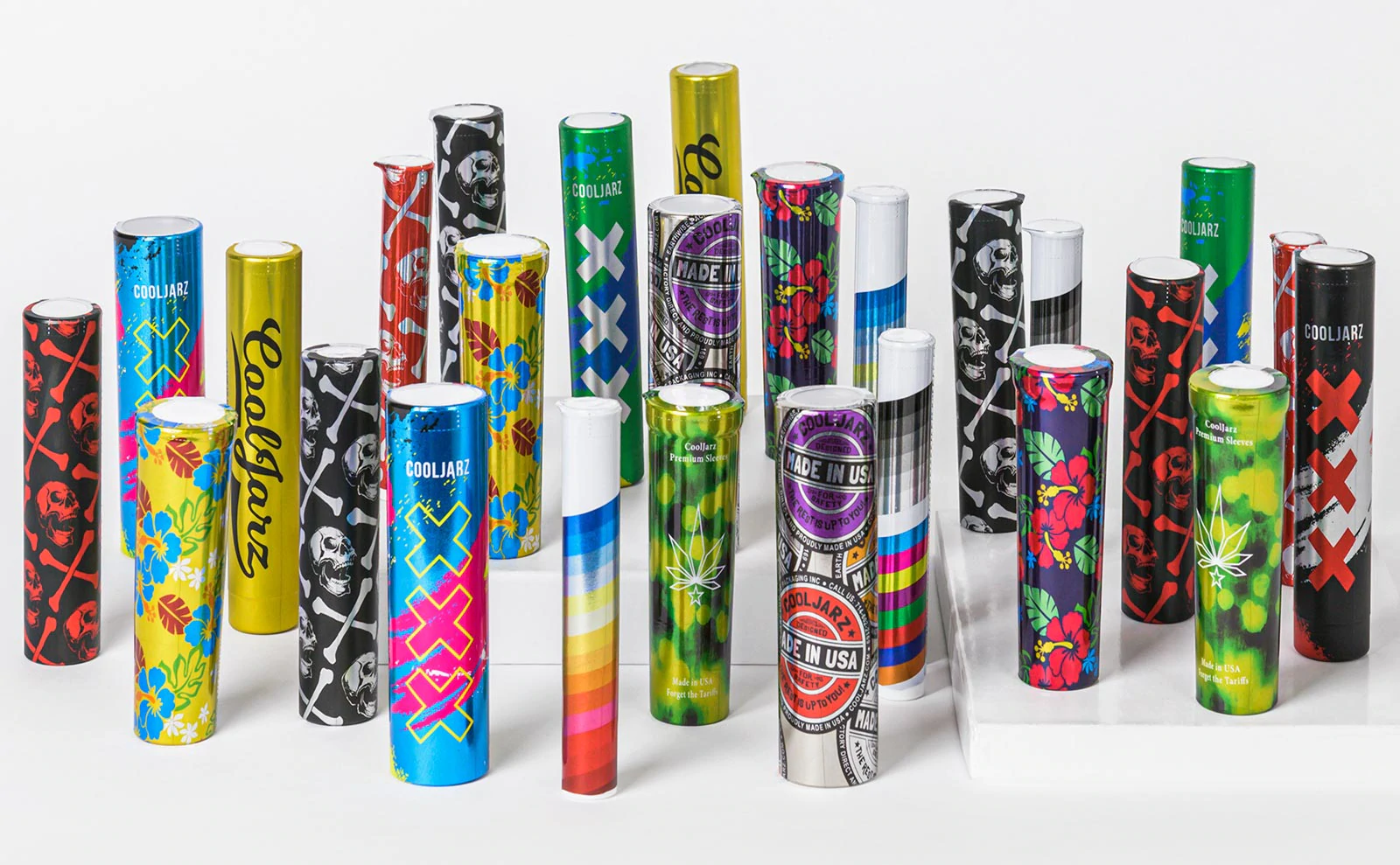 CoolJarz understands the importance of branding in a market that is heavily saturated with competition. Along with top-of-the-line containers, you can get compelling, compliant, cost-effective, and custom packaging. Once you select your tubing containers, you can design a custom label that conforms perfectly to their pre-roll tubes. You can use these custom labels with one of their SST Shrink System machines to create a custom brand for your products. These custom sleeves can make a huge impact by providing quality branding that is tamper-evident and meets compliance standards.
If you are in need of plastic packaging for your vape, dispensary, or other product needs, you might consider checking out the line of child-resistant tubes and containers from CoolJarz. With over 30 years of experience, they offer quality products that you can be proud to put your own products in.