Are you trying to figure out which makeup colors are best for your skin's undertone? If so, you have come to the right place! Not only will we be sharing the best colors for your skin tone, but we will also help you identify your skin's undertones so you can better understand how colors blend and reflect on your complexion, according to color science. This will also provide you with insights on the kind of makeup you should get when you're shopping for vegan and cruelty-free makeup. 
When it comes to wearing certain color eyeshadows, mascara, and eyeliner, we believe you should rock the colors that you love the most. But when it comes to pairing foundation shades, blushes, and bronzers to your skin's natural undertones, it's important to get this pairing right to achieve the most natural look possible. 
To effectively do this, it's critical for you to identify your skin's undertones. And that's why we will be sharing some helpful tips that can point you in the right direction. You can determine your undertones on your own or you can always visit your favorite beauty or makeup counter to speak with a professional about your undertones or verify that you have identified the right ones. 
But let's start with you! 

How to Determine My Skin's Undertone
There are a few ways we can narrow in on your skin's undertones, which will help you identify the best colors of foundation for you when you're applying clean makeup products. Follow these steps to reveal your undertone. 
To properly zero in on your skin's undertones, you will need a blank canvas. Throw on a white tee, which will ensure that you don't reflect any other colors onto your skin when you are analyzing it. 
Start Fresh Faced in Natural Light
Without any makeup on, step into some natural light — whether you go outside or stand by a window. Use a mirror to look at your skin closely. Note which colors you see. You may see yellow, brown, caramel, olive, pink, or red tones. All skin is different, so you may even see different undertones that apply to your skin.
Apply Your Go-To Foundation 
When you apply your favorite foundation, which colors do you see now? Do you see orange colors or more pale hues? Compare your face to your neck to see if there is any difference in color. Applying foundation and seeing how it adapts and changes to your skin throughout the day is also a great way to see if your foundation is the ideal shade for your skin.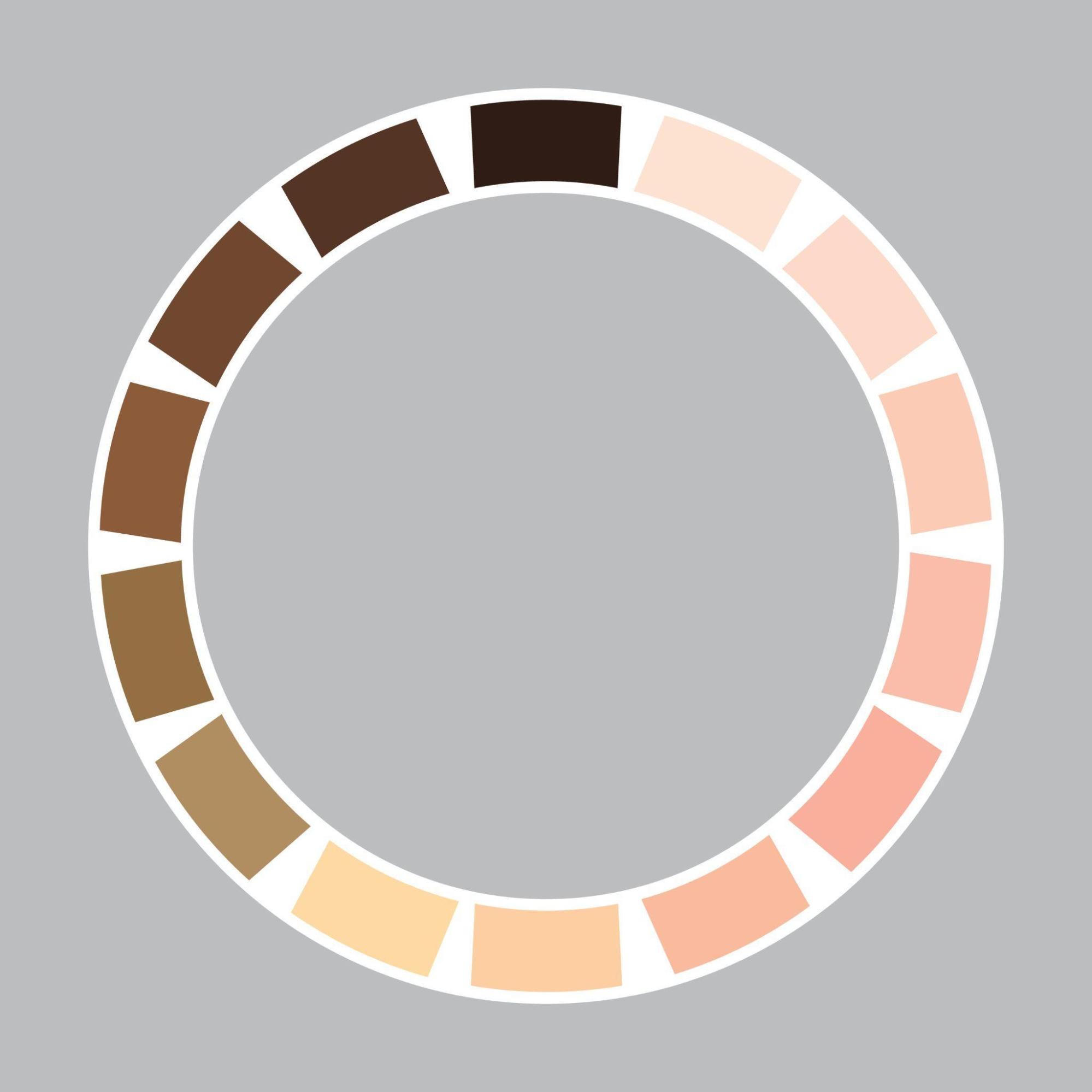 Compare the Colors to the Range of Undertones Below

 
Now that you have identified some of the colors you noticed, we can begin comparing them to some common undertones to find your perfect shade. 
Common Skin Undertones
Here are three of the most common undertones that your skin will most likely fall under. There are many different interpretations of the neutral, warm, and cool undertones — so much so that every ethnicity and skin color can be found in each undertone, from warm to cool. 
Neutral 
If your skin has neutral undertones, you may notice that you are a mix between warm and cool. Your skin isn't super pink or super yellow, but instead, you could fit into either category. 
Warm 
Warmer skin tones usually trend toward yellow. If you notice that your complexion is more on the yellow side or that the foundations you have been using are warmer, you may have a warm complexion and undertone. 
Cool 
Cooler undertones are usually more on the pink side. If you find that your cheeks are naturally rosy and the foundations you reach for have more pink undertones, then you definitely fall under the cool undertones category.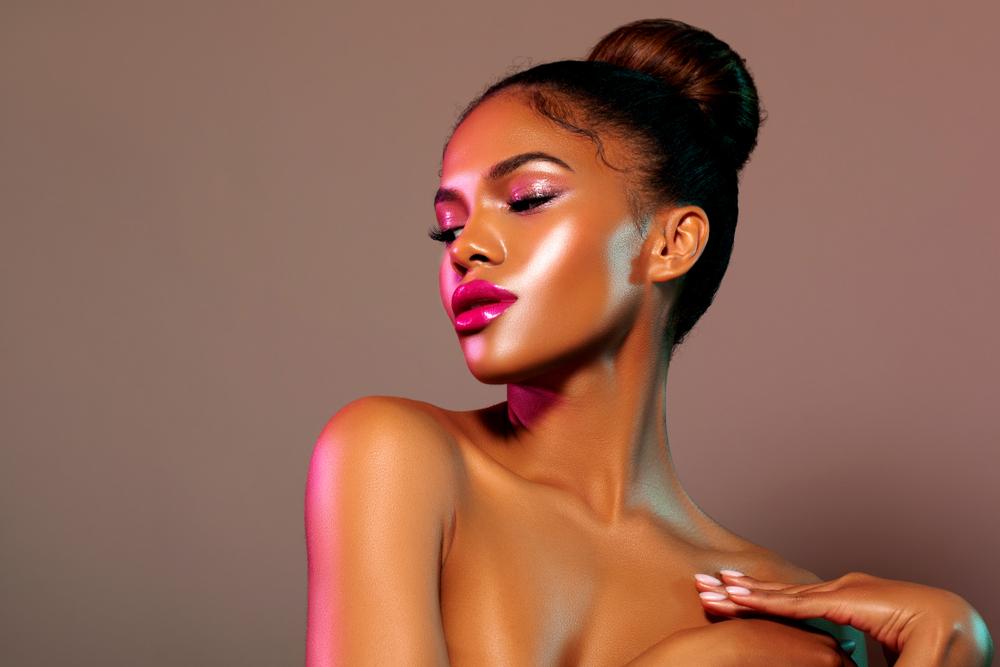 Which Colors Look Best on My Skin's Undertones? 
As we mentioned above, skin undertones have a wide spectrum of light to dark skin tones. But when we talk about the colors that pair best with certain undertones, we need to break the top three undertone categories into more specific skin tone categories that range from light to dark. These skin tones are fair, light, medium, olive, tan, medium to dark, and deep. Below, we will share which colors look best on these specific skin tones. 
Best Colors for Fair Skin
Pale colors like a light lilac or rose look incredible on fair skin. You can also opt for bolder colors if you want a striking look. We love the idea of pairing a lilac eye with a rose-colored lipstick and dust of light pink blush. When using bronzer, opt for the lightest shade for a natural look. 
Best Colors for Light Skin 
For lighter skin complexions that have a bit more natural color, you will want to embrace cool-toned colors rather than warmer hues, which could turn out looking orange on your skin. When embracing warm colors like brown eye shadow or red lipstick, stick to the color hues within those ranges for a flattering and stunning look. 
Best Colors for Medium Skin 
If you love a bold eyeshadow look or lip color and you have a medium skin tone, you're in luck. Bold colors like red, purple, orange, and yellow look fabulous on your skin that's naturally golden all year round. 
Best Colors for Olive Skin 
For an olive skin complexion, you can embrace unique and stunning colors like amber, green, turquoise, magenta, and even white. These colors pop against your naturally tan skin. 
Best Colors for Tan Skin 
For naturally bronzed skin, citrus colors are vibrant and fabulous on you. Not only do these colors mesh well with your tan skin, but they can also brighten your complexion. 
Best Colors for Medium to Dark Skin 
Medium to dark skin tones can pull off anything! From purple to red and striking cobalt blues, your skin tone makes any color pop. Avoid ashier beige colors when it comes to eyeshadows and stick to warmer, more rich colors closer to your skin tone. 
Best Colors for Deep Skin 
Similar to medium and dark skin tones, deep skin tones can really pull off a wide variety of highly pigmented colors. From bronze to blue, these colors can give you a bold eye or lip. When it comes to embracing more nude colors, find cooler shades of brown and avoid warm and pale shadows. 
Were you surprised by your skin tone and undertones? Now, you can confidently pick out the perfect vegan and cruelty free makeup shades and eyeshadow colors to create eye-catching looks.