Beautiful bedrooms can be attributed to a collection of beautiful accessories. While some things might stand out more, like the headboard, they all come together to make up the entirety of the room. Are you a beginner looking to decorate your bedroom? Here is what you will need.
The top Accessories you will need for your Bedroom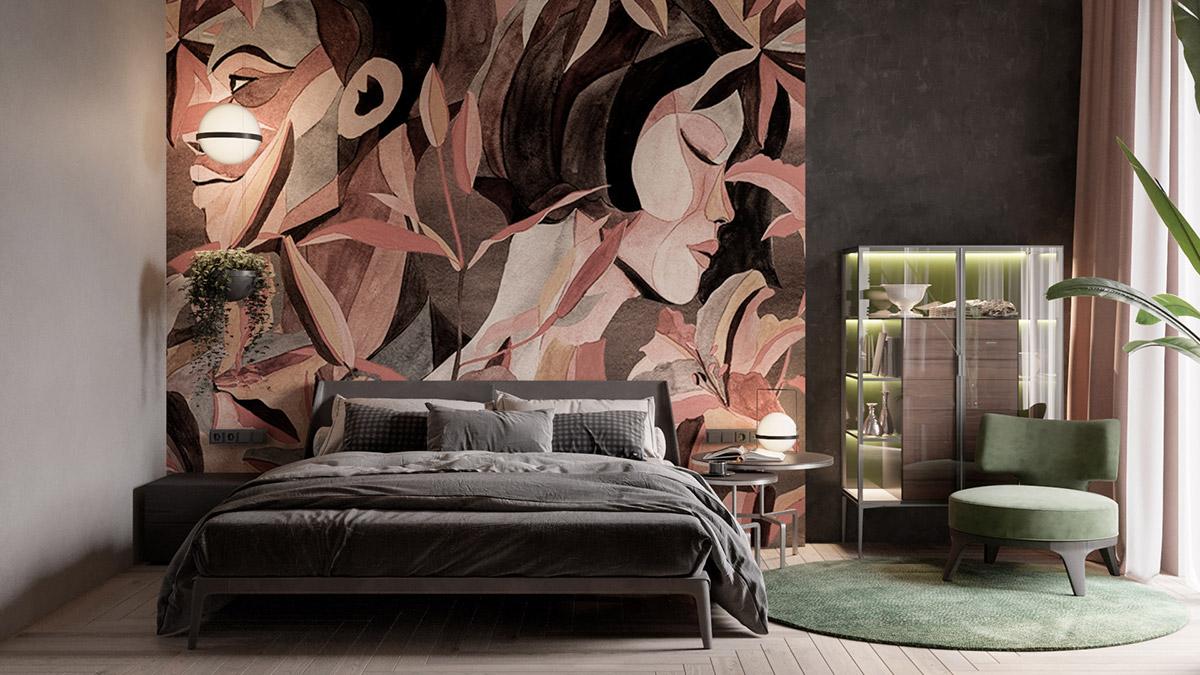 Art pieces
Adding artwork in your bedroom will help make the space feel more personalized and also give it some style. The art work you decide on depends on what you deem personally attractive. You can choose artwork that reflects your personal interest as well as fits into the décor of the bedroom. Sometimes, artwork can be used to set the mood in the bedroom or inspire the color scheme you are going for.
A lounge chair
You also need to have space in the bedroom where you can chill away from your sleeping area. The lounge area provides you with space to read, watch something online, take a cup of tea or just sit and relax. Having a lounge area separates sleep from other activities. All you need is a beautiful rattan lounger to relax on or a simple lounge chair and table set up in one area of the room.
A headboard
With a good headboard, you can create a beautiful focal point in the room without much effort. Headboards serve many purposes in a room: they can provide support for your bedframe; some headboards can act as storage spaces, provide back support when you are sited up, keep you warmer during colder seasons and finally act as a decorative piece in the bedroom.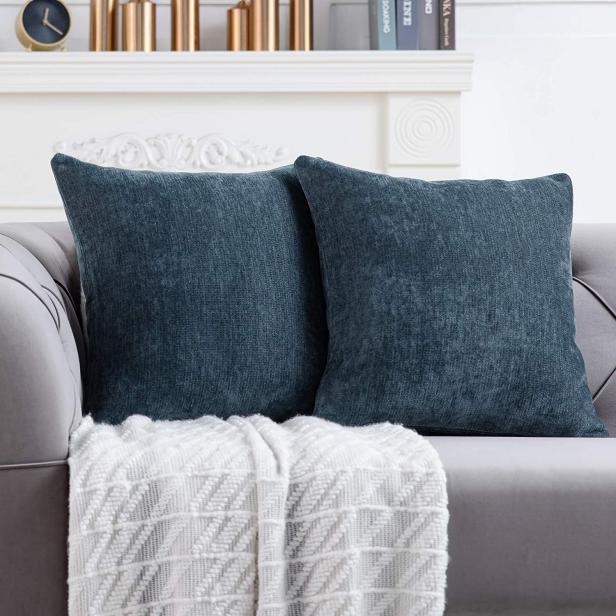 Throw pillows
Throw pillows add a nice touch to any room with furniture. In the bedroom, throw pillows add a nice touch to the bed and makes the focal point of the entire room more attractive. Throw pillows are made from a wide range of materials including linen, silk, leather, velvet and more. You can also find them in a variety of textures, colors and patterns. The first rule when choosing throw pillows is to stick to one color palette. Within that some pallet you get some throw pillows with an accent print, a simple print and a complex one to create a united pattern.
Bedside table and lamp
Bedside table and lamp go hand in hand. They offer a perfect space to place things during the night when you are ready to sleep. Beside table and lamp are really useful when you want to get through a few pages of your favorite novel before you call it a night. You do not have to purchase bedside table that is an exact match to your bedframe. Going through useful furniture reviews can help you find the perfect bedside table that will fit in with the rest of the furniture in your bedroom.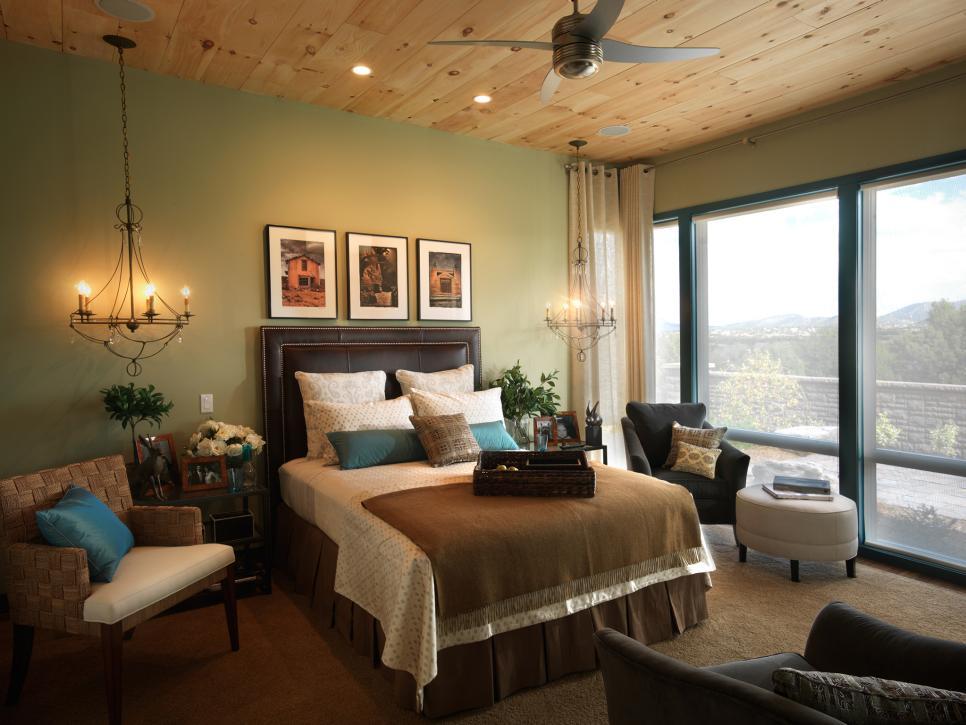 Impact lighting
Understanding how to layer lights in your bedroom is essential for a great design. Lighting is a great accessory in the bedroom as it can be both functional and act as aesthetic.  For example, you can layer lighting in the room depending on your activities. Wall lights can come in handy in the make-up/vanity area and the dressing table. Reading light, on the other hand is perfect on the bedside table of the wall above your headboard.
A throw blanket
Throw blankets are versatile:  they can be used as a cover when you just want to lay on the bed during the day or you can use them as decorative pieces on your bed. Throw blankets come in handy as an accessory when you have one-color theme sheets. They add a pop of color and pattern to your bed, making it stand out as the focal point.
An area rug
Using an area rug, you can add style to the flooring in your bedroom without having to spend too much money. The best flooring for an area rag would be completely wooden, laminated or tiled. However, in some exceptions you can place an area rag of you have a carpet that cover the entire flooring. Keep in mind that you will need a plain area rag of the carpet is already printed.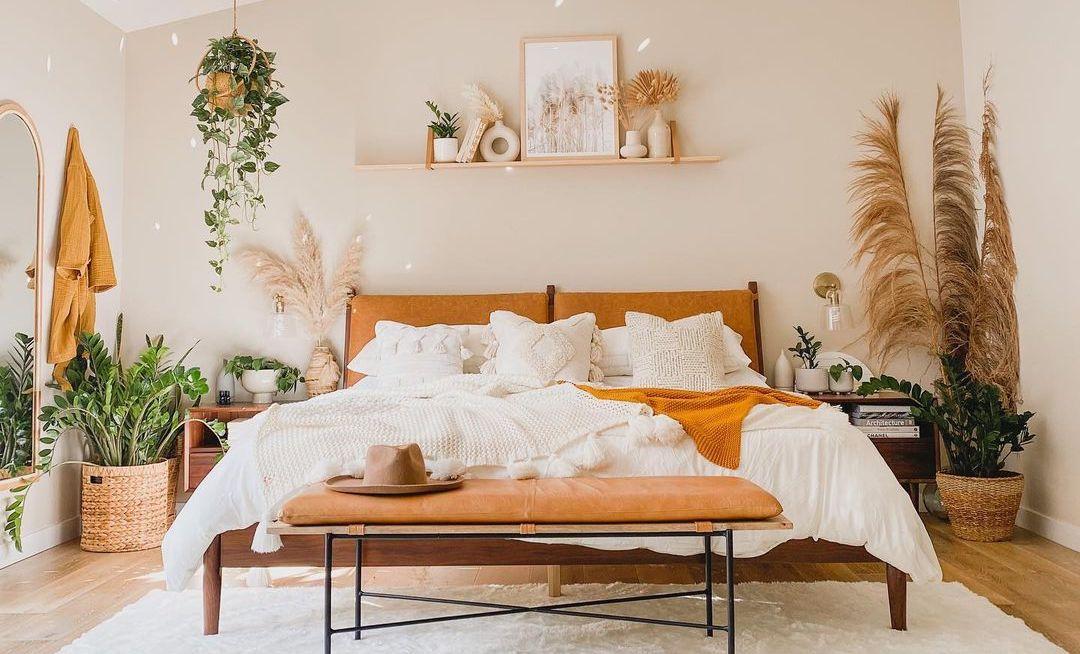 A plant
A plant in an extremely necessary bedroom accessory if you ask me. Not only do house plants make the room brighter but they also reduce your stress levels, boost your moods and naturally filter the air, adding more oxygen. Another benefit of having plants as accessories is that they can help the room feel livelier.