For styling your hair daily and making it look fantastic, you need to have less heat, half the damage hair care solution. I am talking about none other than Kardashian hair straightener which helps you to say goodbye to excessive heat and hello to flexing plates.
With my past experiences with the hair straightening products, I have come to know that turning down the heat on conventional hair straighteners might help to reduce the damage. But it might also affect your hair styling which can be easily saved by using Kardashian hair straightener that simply assists you to achieve the same style with less heat. The hair straightener claims to give you 50% less hair breakage with reduced frizz and fewer flyaways.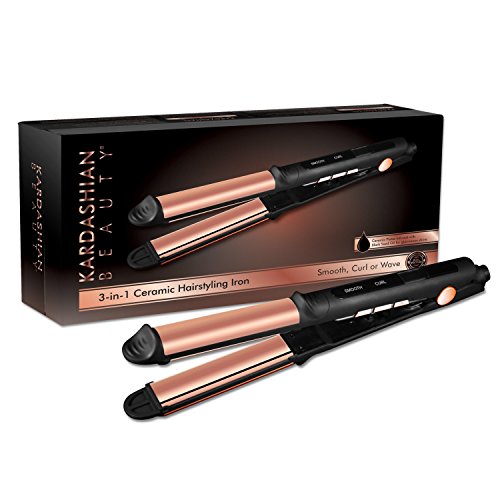 Further, the Kardashian hair straightener has been engineered to create a range of styles and different hair patterns. It comes with ceramic hairstyling iron that help to create sleek and smooth hairstyles.
After using so many hair straightening brushes, irons and many other tools and almost ruining the condition of my hair, I decided to go for a ceramic coating product. Once I came to know about the benefits and features of the Kardashian hair straightener, I immediately decided to buy this one and save the little left good hair on my scalp. Now, I am writing the Kardashian hair straightener review after using it for almost two months and witnessing all the results and consequences of the tool.
Read: How to Stretch Natural 4c Hair Without Heat
To begin with, thanks to the perfect hair and makeup skills of Kim, Kourtney and Khloe Kardashian that have been the best hair care routine and have already made a name for themselves in in the beauty world. After using their brilliant line of colour cosmetics, hair care and fragrances, I decided to try out their new 3-in-1 ceramic hairstyling iron which claims to deliver flawless curls, sleek texture and loose waves all with just one tool. Keep reading the Kardashian hair straightener review to find out the work and results of the tool!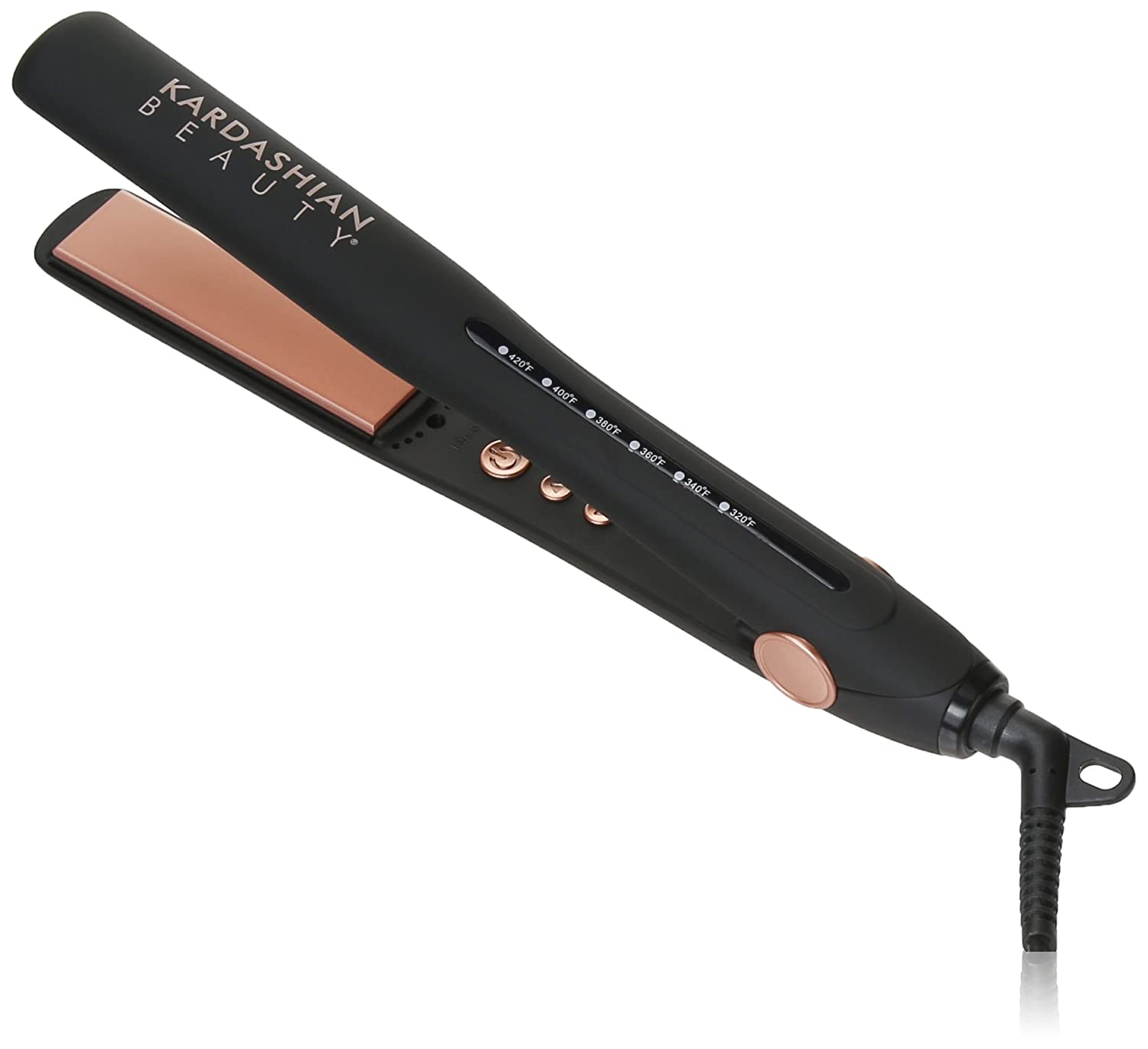 I have always been a fan of the entire hair care and beauty collection offered by holy trinity namely Kim Kourtney and Khloe Kardashian. So, when I got to know about the lunch of the new hair care products and tool by Kardashians, I was eager to give them a try!
I already have a dryer and a curling iron, so I decided to go for the bestselling Kardashian hair straightener which comes with 3-in-1 ceramic hairstyling iron and cost 90 dollars. The hair straightener looked very different than both of the tools I already have in my arsenal. Now talking about the features and structure of the straightener, the tool's interior has flat plates like a traditional straightener. It also has a curved exterior coated in ceramic to bring the best in styling capabilities. Further, the features of the hair straightener include three settings with an adjustable temperature. I started using it 2 months earlier and now writing the Kardashian hair straightener review to give you accurate result and review of the products.
Read: Cloud Nine The O Ultimate Set Review
For me the tool was legit! This is surely one of the best hair straighteners I have ever used! It runs quite smooth on the hair. as I have thin hair or hair thinning provides, but I have a lot of baby hairs that always look curly and does not go with any of my styles. Thus, I decided to straighten them by using the Kardashian hair straightener. As my previous hair straightener failed to flatten them down, I chose this different hair straightener that helps me to easily make them disappear. It feels like they aren't even there!