Nothing feels more refreshing + soothing than having shower at the beginning of the day. But oh, those lazy mornings when your bed just doesn't let go of you! There's a simple quick fix for such days: hit snooze, and refresh later with the dry shampoo. Read on to find out everything there is to know about dry shampoo, and become a die hard fan of this surreal hair styling aid (that is, if you aren't already).
What is dry shampoo?

A dry shampoo is a kind of shampoo that is used to give your hair a gentle refresh without actually having to wash it. This shampoo commonly comes in the form of spray, powder, or mousse, and is applied on the hair roots. Dry shampoos are designed for the days when you feel too lazy to leave your bed and wash your hair. When applied, dry shampoo sucks up all of the excess oil and grease in your hair and adds a soft volume to your hair, giving it a freshly washed look. It also nullifies the natural smell of oily and greasy hair and adds a refreshing fragrance to it. A dry shampoo also comes in handy for people who have naturally oily hair. Since washing their hair everyday just to get rid of oil exhausts them, a dry shampoo helps in putting a hair wash on snooze for a good number of days. .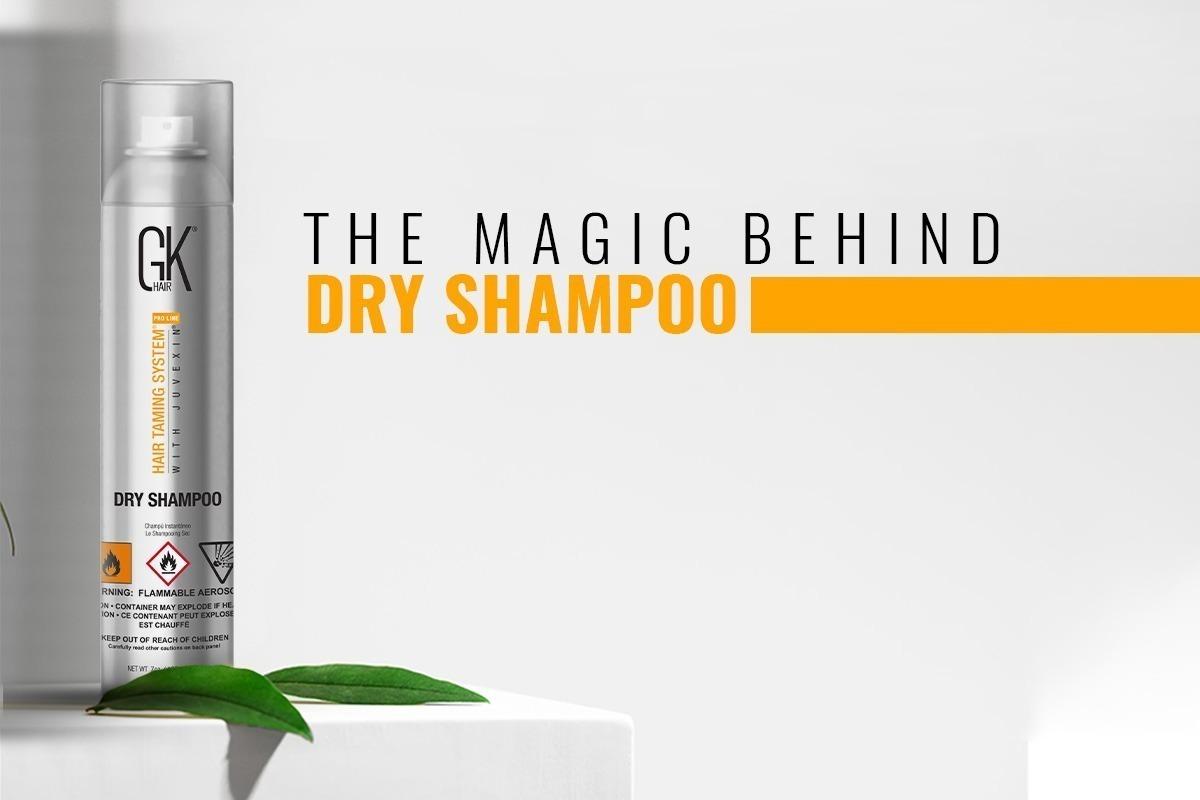 How does dry shampoo work?

But here comes a question: if dry shampoos are used without any water, how do they actually clean the hair? Dry shampoos are often made with alcohol or starch, which absorbs excess oil in your hair immediately. In general, starch has been shown to be particularly effective at absorbing excess oil. Many of our talented folks use starch or talcum powder as a DIY dry shampoo to clean their roots without shampooing, but this method can clog your hair roots because it leaves product residue. Hence, when it comes to oily roots, a spray-on dry shampoo is a better choice.
Can I use dry shampoo everyday?

Dry shampoo is most effective when used for a regular time-period of two-three days. However, using it for a longer period of time without washing your hair can affect your hair health. Dry shampoo, no matter how good, should not be used as a substitute for regular shampoo. The reason being, since impurities keep on settling on our hair, it needs a gentle wash once every few days. WIthout a wash, these impurities start to settle in the hair roots and clog the pores, which can cause hair fall, disrupted oil production, and several hair conditions.
Where can I find a quality dry shampoo?

With so many branded products on the market that claim to instantly transform your hair, it's difficult to know which ones are genuinely worth it. To assist you, we've compiled a list of qualities that a good dry shampoo should possess. Make certain your pick meets all of the following criteria:
Your dry shampoo should be completely free of sulfates and parabens.
Your dry shampoo should not leave any product residue on your roots.
It should be infused with healthy, natural ingredients.
It should not dry your hair out, rather absorb the excess oil your hair produces.
It should give your flat roots some bounce and volume.
Lucky for you, GK Hair Vegan Dry Shampoo checks all of the above pointers.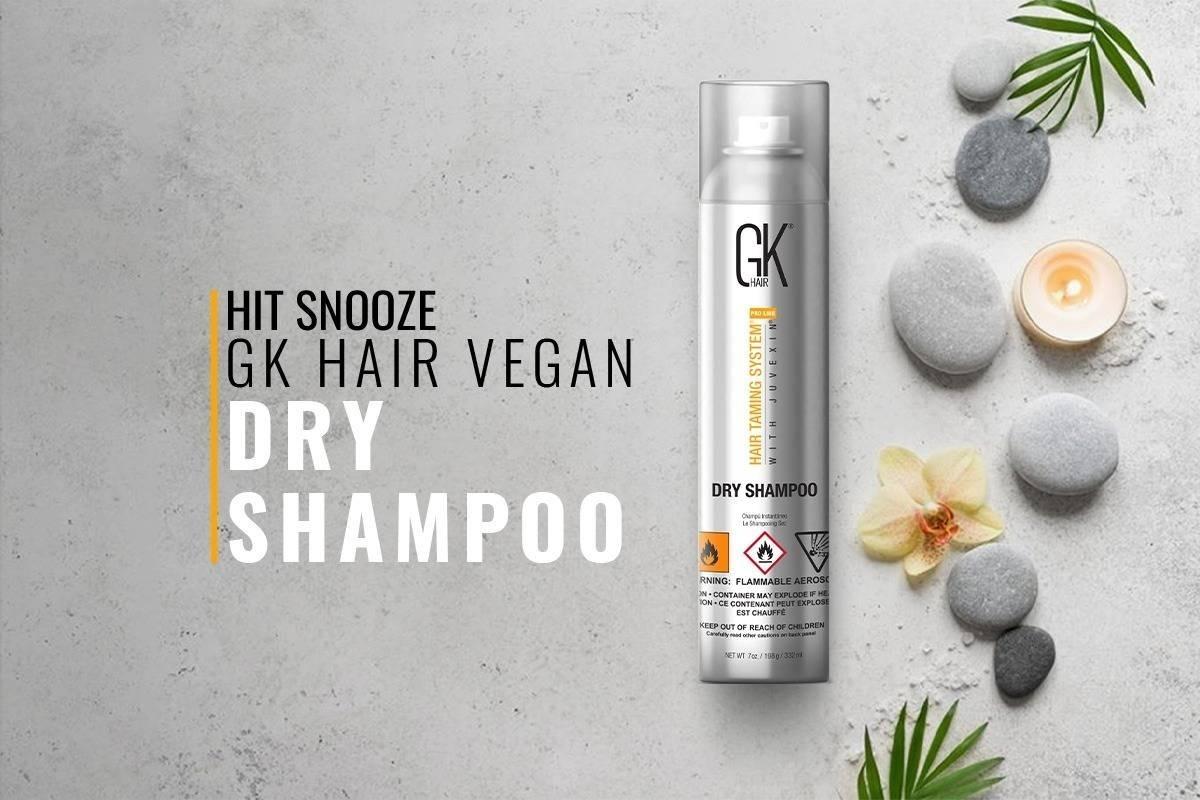 GK Hair Vegan Dry Shampoo

On a lazy day when your only target is to stay in bed for as long as you can, GK Hair Vegan Dry Shampoo is everything your oily hair needs. GK Hair is known worldwide for its no. 1 taming system, and for its nature inspired products. Vegan Dry Shampoo is infused with pure natural plant-based ingredients including Juvexin V2 (a revolutionary discovery of GK Hair, a keratin anti-aging protein blend obtained from plants), botanical extracts, and natural seed extracts. All of these natural ingredients work together to absorb all sebum and oil buildup and provide your hair an instant lift and volume. Not only this, this hair care aid is free of all kinds of harsh chemicals, including sulfates, parabens, glutens, phthalates, DEA, and TEA, which makes it an ideal shampoo for fragile hair types.
Benefits of Vegan Dry Shampoo
The thing is, it's not the hair wash that exhausts us lazy folks. It's the life-long process of drying and styling that follows. A few spritzes of Vegan Dry Shampoo go a long way when it comes to prolonging your previous day's loose curls and keeping your hair fresh.
For our folks who prefer vegan hair care products, Vegan Dry Shampoo is a perfect solution. Its all natural ingredients and cruelty-free formula makes it an animal-friendly/vegan friendly product with exceptional results.
One of the downsides of frequently washing your hair is that the new color you just repent good money for is gonna go down the drain within a few days. Vegan Dry Shampoo extends the life of your hair color by pushing out hair wash further.
Hair that's not washed for a few days develops a natural smell that doesn't hint of freshness. Vegan Dry Shampoo, owing to its natural plant based ingredients, has a fresh, floral fragrance to it which adds more to the cleanliness of hair.
Dry shampoo often dries out your hair if used excessively, as its purpose is to soak up natural oils from your hair. This is where Vegan Dry Shampoo outshines all, as it retains the natural moisture of your hair while absorbing excess oil.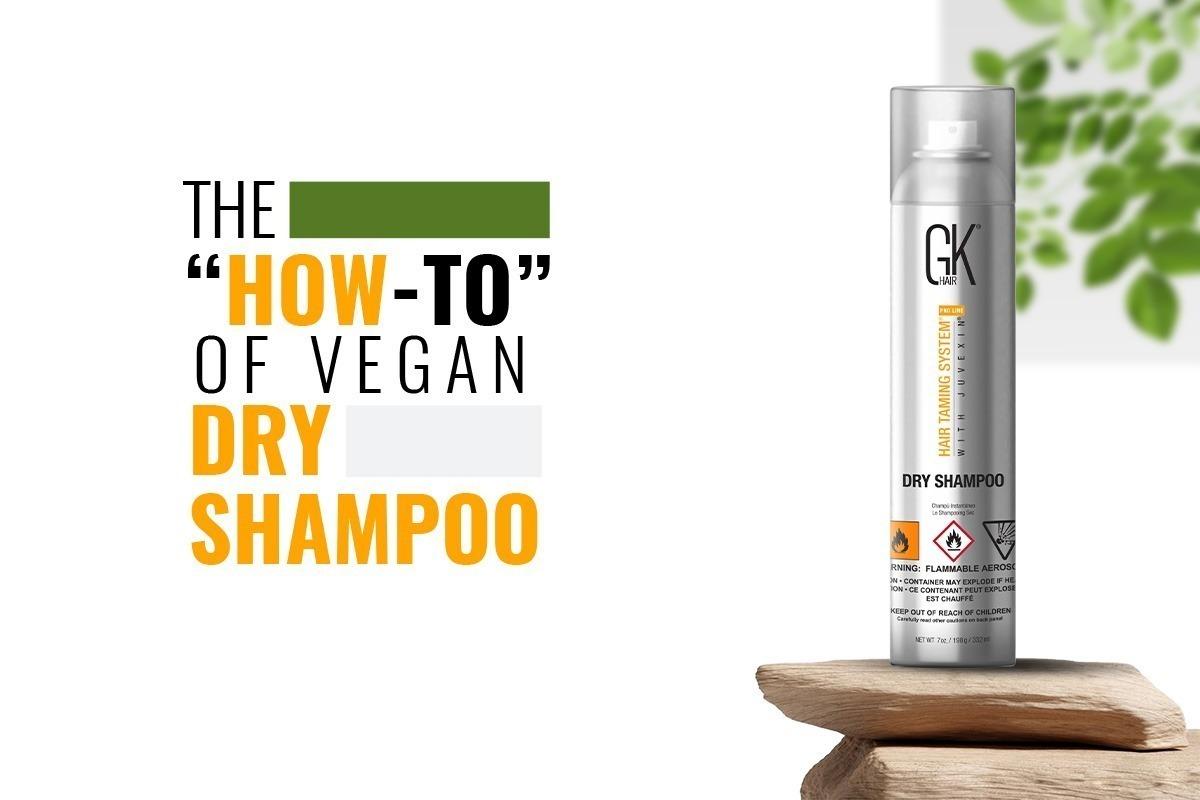 How To Use Vegan Dry Shampoo
Here's how to master the technique of dry shampoo application:
Shake the can well before spraying for good spritzes.
Hold the cannsiter 10-12 inches away from your hair for a light and even application. Make sure you just use a small amount.
Massage your hair roots for even distribution. Use your fingertips to massage your hair gently for a good few minutes and let the product settle in.
Style as desired with unparalleled bounce and volume in your hair.
And that's pretty much everything that you need to know about dry shampoo. Shop now at www.gkhair.com and add a new weapon to your hair care arsenal.