Aloxxi Instaboosts hair masks Review (8 vibrant colors)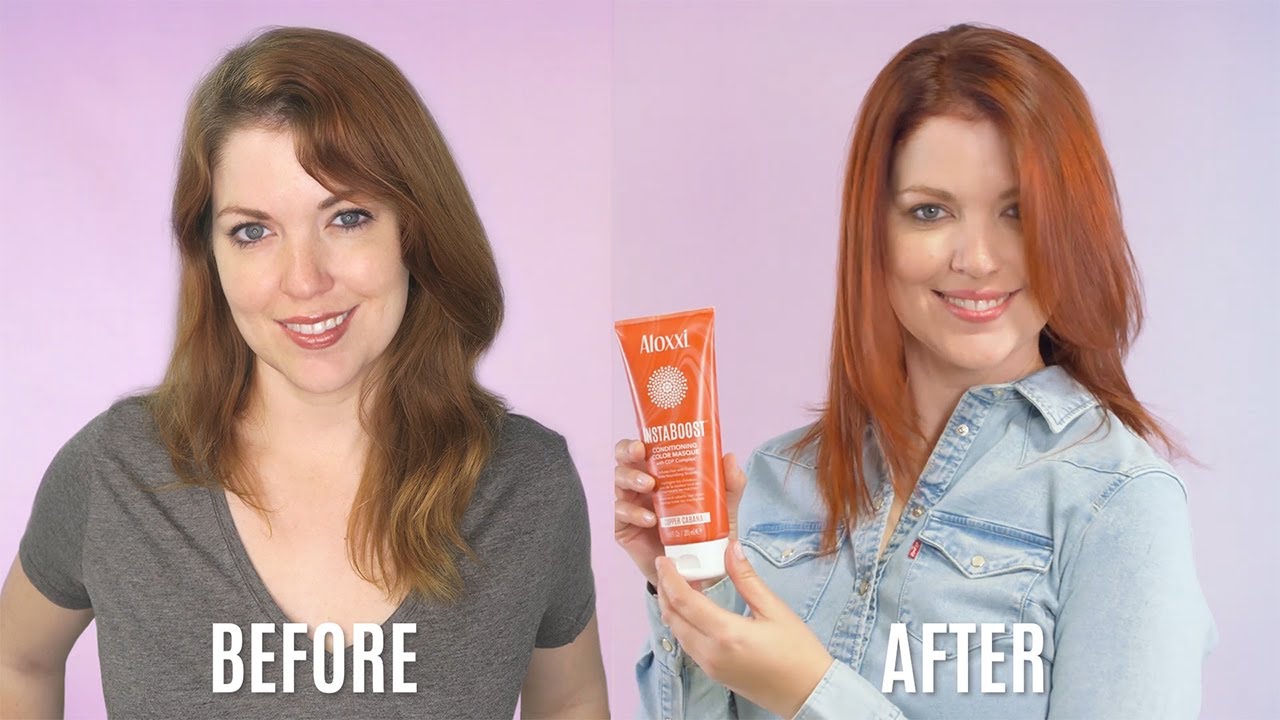 Hi, everybody. I hope you're doing well today. I wanted to talk to you about a new release of a further Galaxy insta boost. Its eight shades of semipermanent direct dies.
There's a silver fox, True-Blue Pink, please, Copacabana, fireball, red, purple rain, aquamarine dream, and good rose gold. They are super conditioning and, as the name suggests, are going to provide a boost of color.
They could save a ton of nourishing and reparative ingredients. And as usual, there are no gluten sulfate phthalates. Did I say gluten? Well, all that good stuff. It's also going to protect your heart from UVA and UVB rays.
Of course, the results are going to be more intense on lighter hair. So if you have darker hair, you might want to use it a couple of times. So there is cumulative results.
These products are going to react differently to different hair colors and other hair textures. So if you have porous hair, it's going to be much more vibrant.
If you want a softer, more pastel look, you can mix it with your favorite conditioner. If you want an intense, vibrant look, you can apply it directly to your dry hair and leave it for 10 to 15 minutes.
There is a set for prom members so that you can get all the colors at once. I'm excited to test them out and see how they're going to perform. Let us know if you're interested in one of these shades.