If you are looking for a product that will leave your hair feeling and looking as if it has just been washed, then the Africa Organics brand is for you. Creating products that are natural, organic and vegan is what the founders of the company believe in.
The products they create are worth spending money on as they do not contain harmful chemicals or fillers that other brands are using.
Review of Africa organics baobab shampoo
I have very curly hair and it is hard to find a decent shampoo. The Africa Organics Baobab Shampoo is amazing. I have been using this with the conditioner for about three weeks now and my hair has never felt better. It's soft, thick, shiny and healthy-looking. The best part is I don't need to use as much of it like other brands. I only use about 3 or 4 pumps from the bottle and it lathers perfectly.  – Lilly Fox
This is the best shampoo I have ever used in my life. Ever. And it's cheap! After a week of using it my hair was noticeably less frizzy, softer and smoother. After two weeks my hair was curlier and looked healthier than it had in years. – Cerys Carpenter
If you are looking for a natural shampoo that will leave your hair silky soft and shiny, I would highly recommend Africa Organics. After trying out a few of the products from their range (see my other reviews), I am really impressed with these high quality, 100% natural products from Africa Organics – Keira Alexander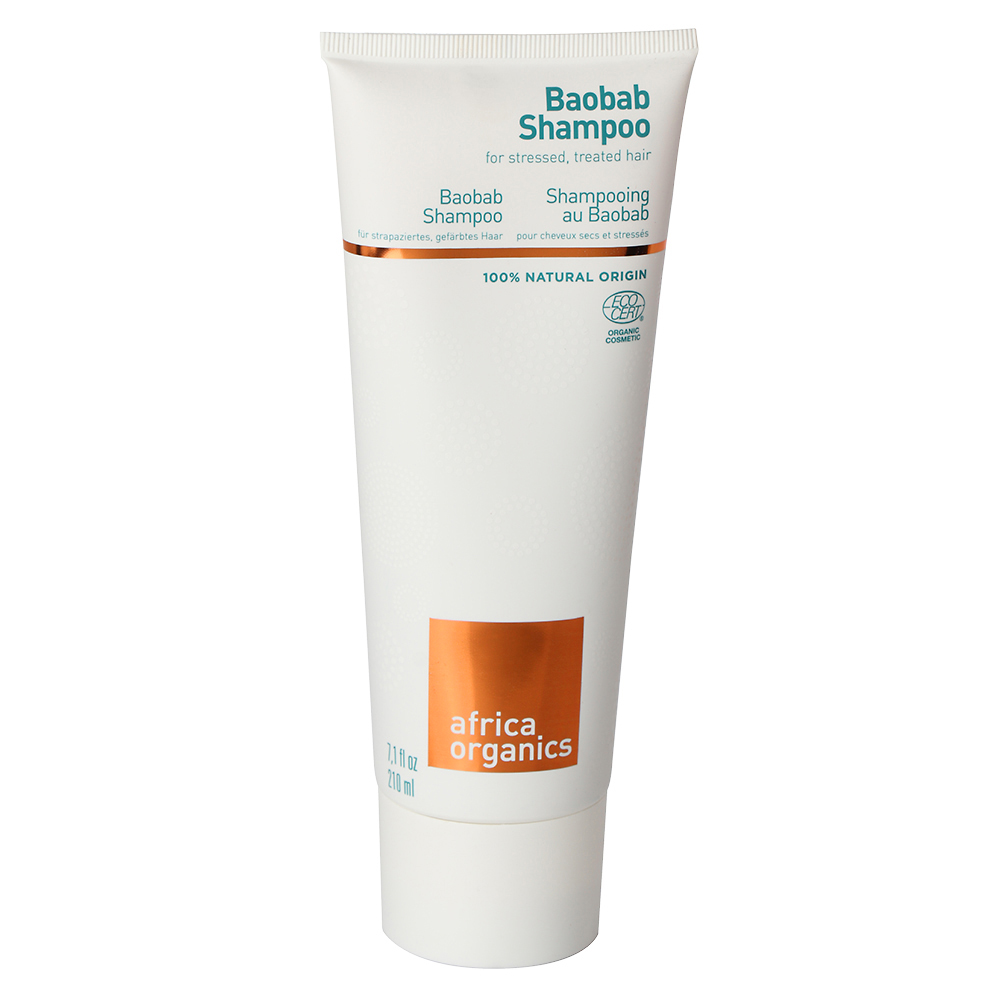 Product Description
The Africa organics baobab shampoo gently cleanses hair to maintain manageability and restore moisture. The unique Baobab Powder enriched formula deeply conditions to revive vitality while Marula Oil seals the scalp for strong, healthy hair.
This organic shampoo is made from wild-harvested, African ingredients and certified organic by ECOCERT. With baobab powder and marula oil, it gives your hair a lovely shine.
With Africa organics, you can protect and nourish your hair whilst looking and feeling super luxurious! This shampoo features antioxidants from Baobab powder, vitamins A, D and E which nourish your hair and give it a lovely shine. The Marula oil creates a seal that holds in the moisture and helps restore damaged hair.
Features
1. Give your hair a gentle cleanse
2. Leave it dry naturally
3. Use this as a 2-in-1 shampoo and conditioner for normal hair
Where to buy: Click here